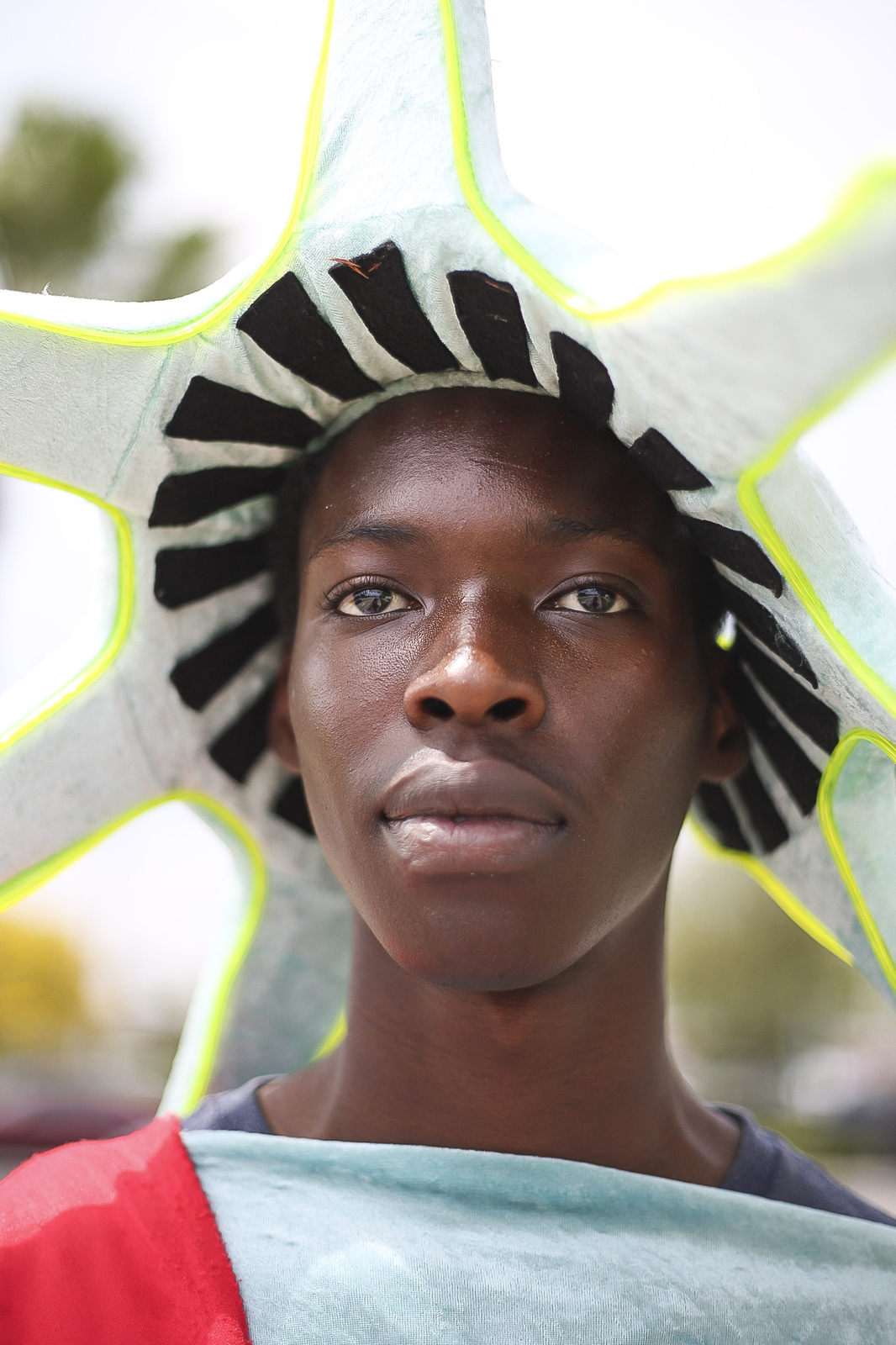 Taric Thomas, 19, of Lake Worth, dresses as the Statue of Liberty for Liberty Tax services. Taric said he applied for a job at every store in the shopping plaza but Liberty Tax was the only one that called him back.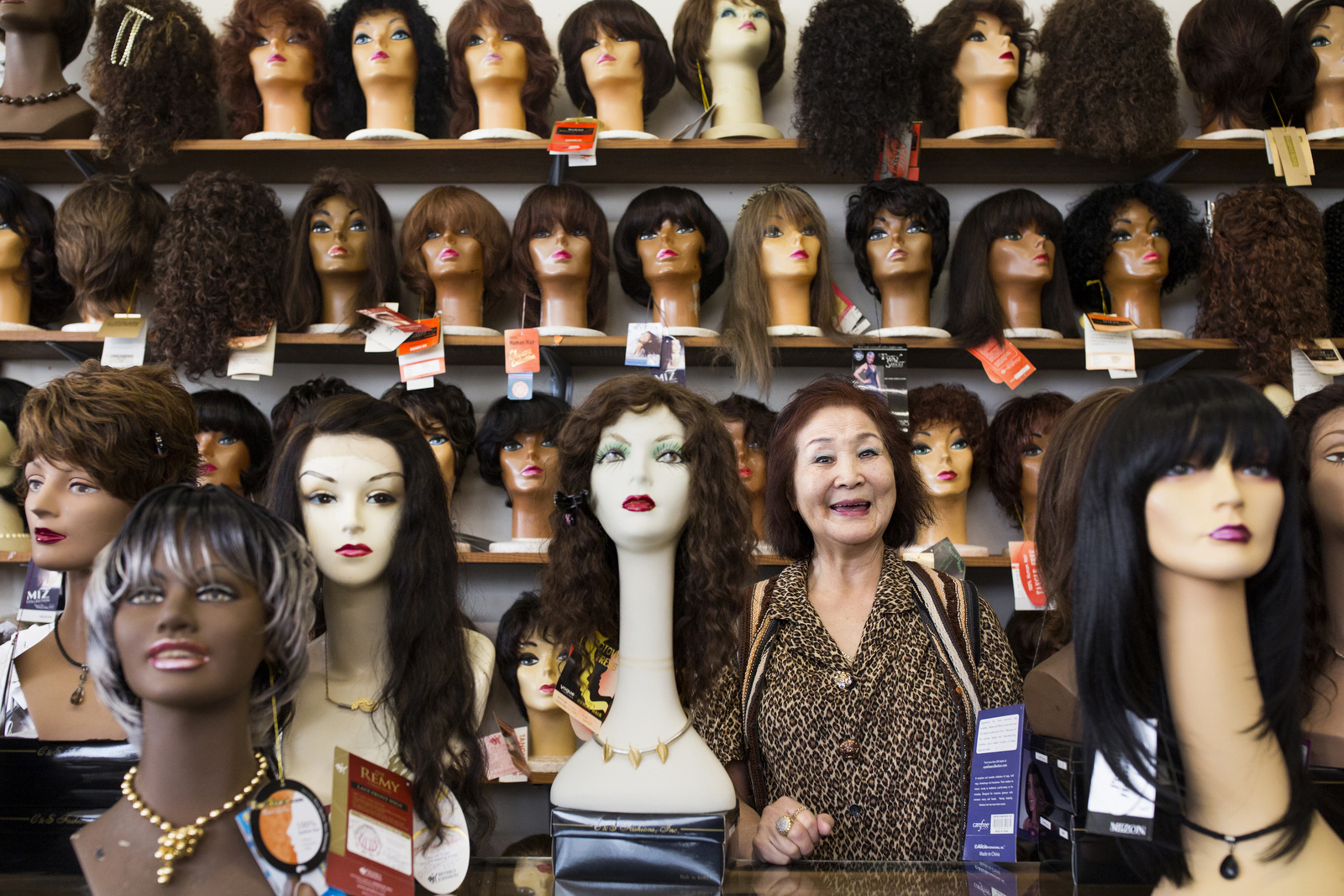 Soyoung Cobb, who has owned Downtown Wig Mart in Wilson for 45 years, says that wig sales are down 65 percent over the past four years.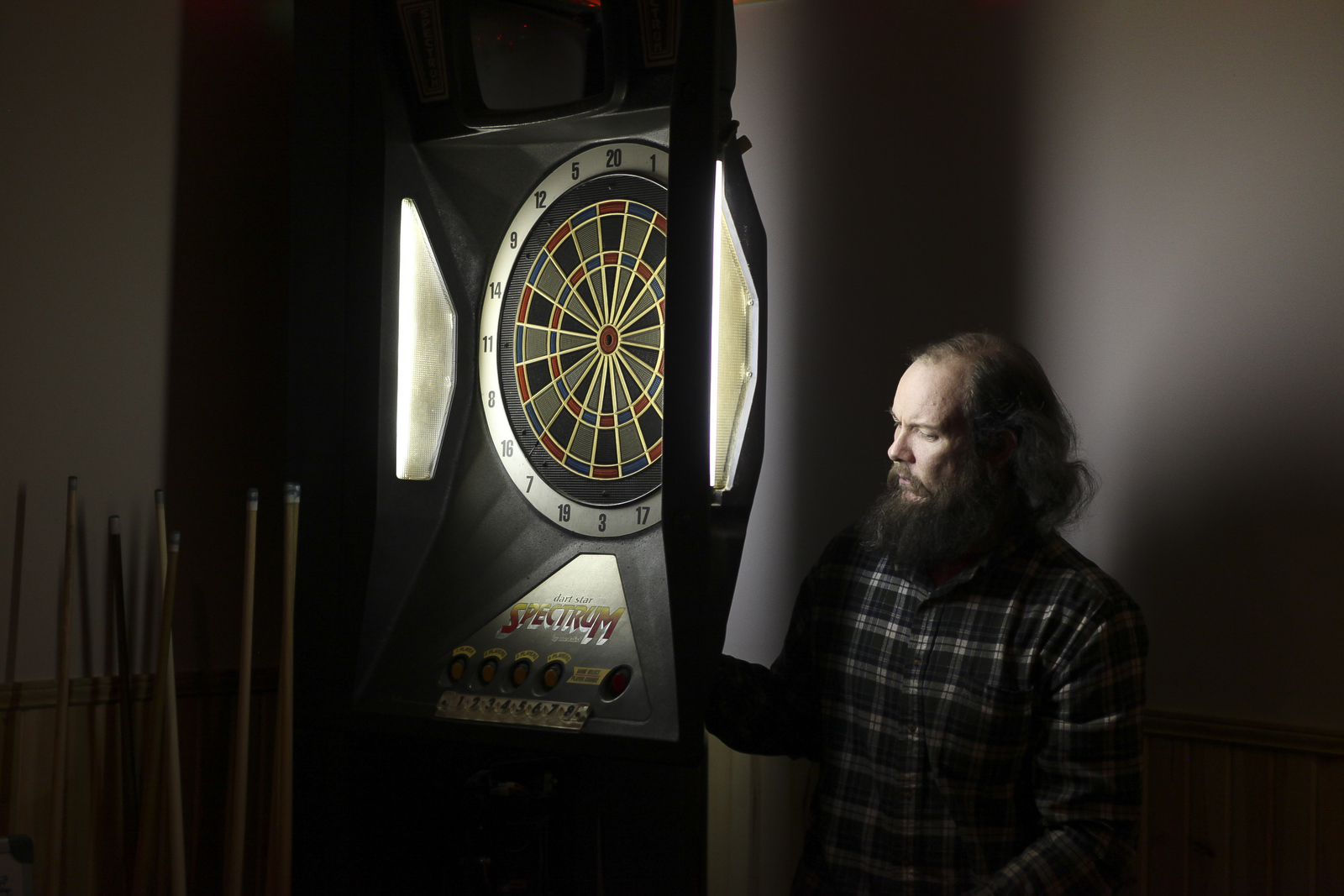 Jerramy Forrest fixes a dartboard at the Murray City American Legion. He travels throughout southeastern Ohio to replace electronic games. While Forrest was at the Legion, he also took a look at the jukebox to make sure it was working properly.
Faye Pritchett and her dog Thor, dressed up as a lion, stop to chat with friends in Monticello, Florida.
Nikita Alston arrives at a Fight for 15 minimum wage rally in Durham.
Shaw University junior Tyler Ford created an app that matches people searching for a job with open positions in the style of other user-friendly apps such as uber.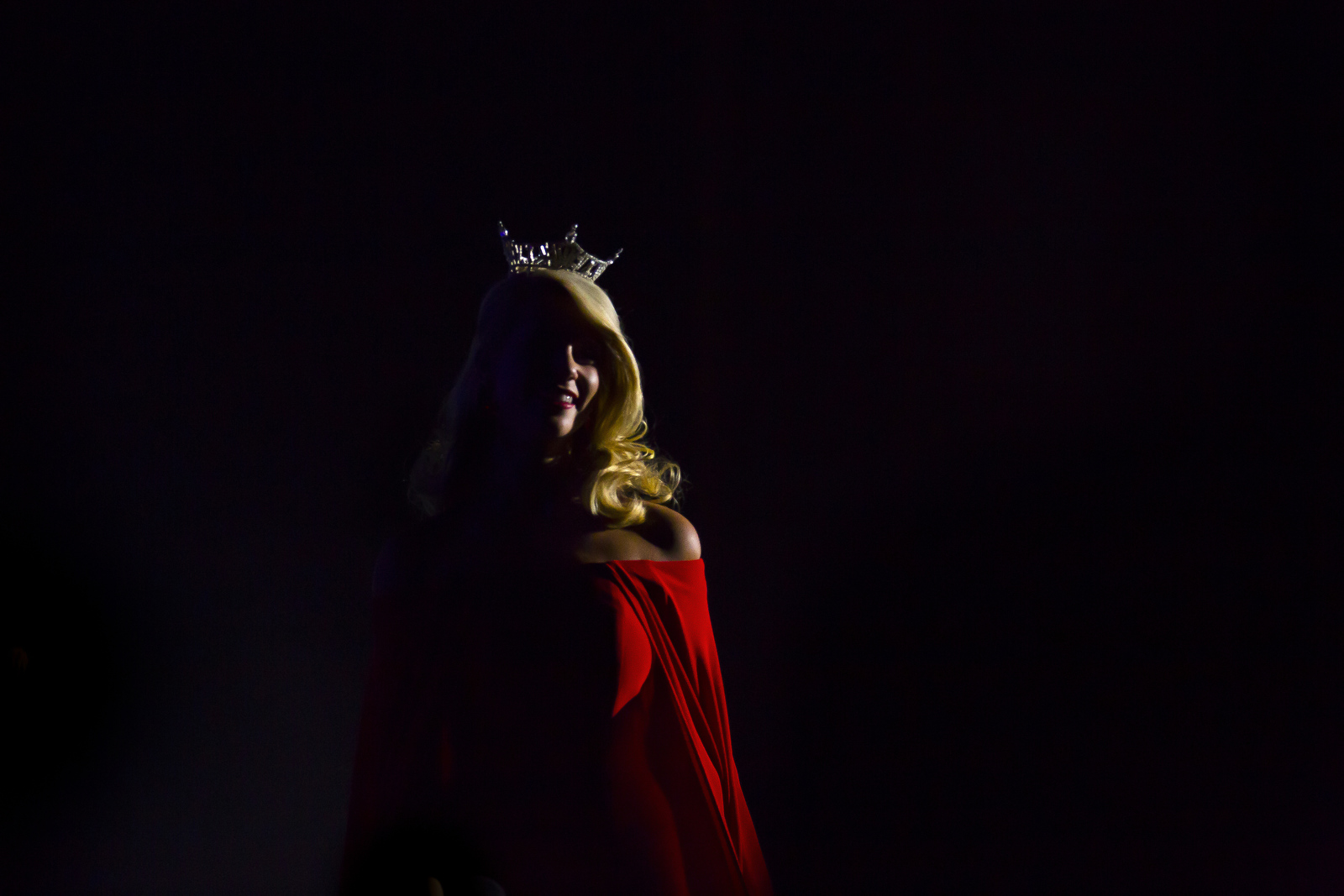 Miss North Carolina 2015 Kate Peacock takes the stage as she prepares to crown her predecessor in the scholarship pageant competition.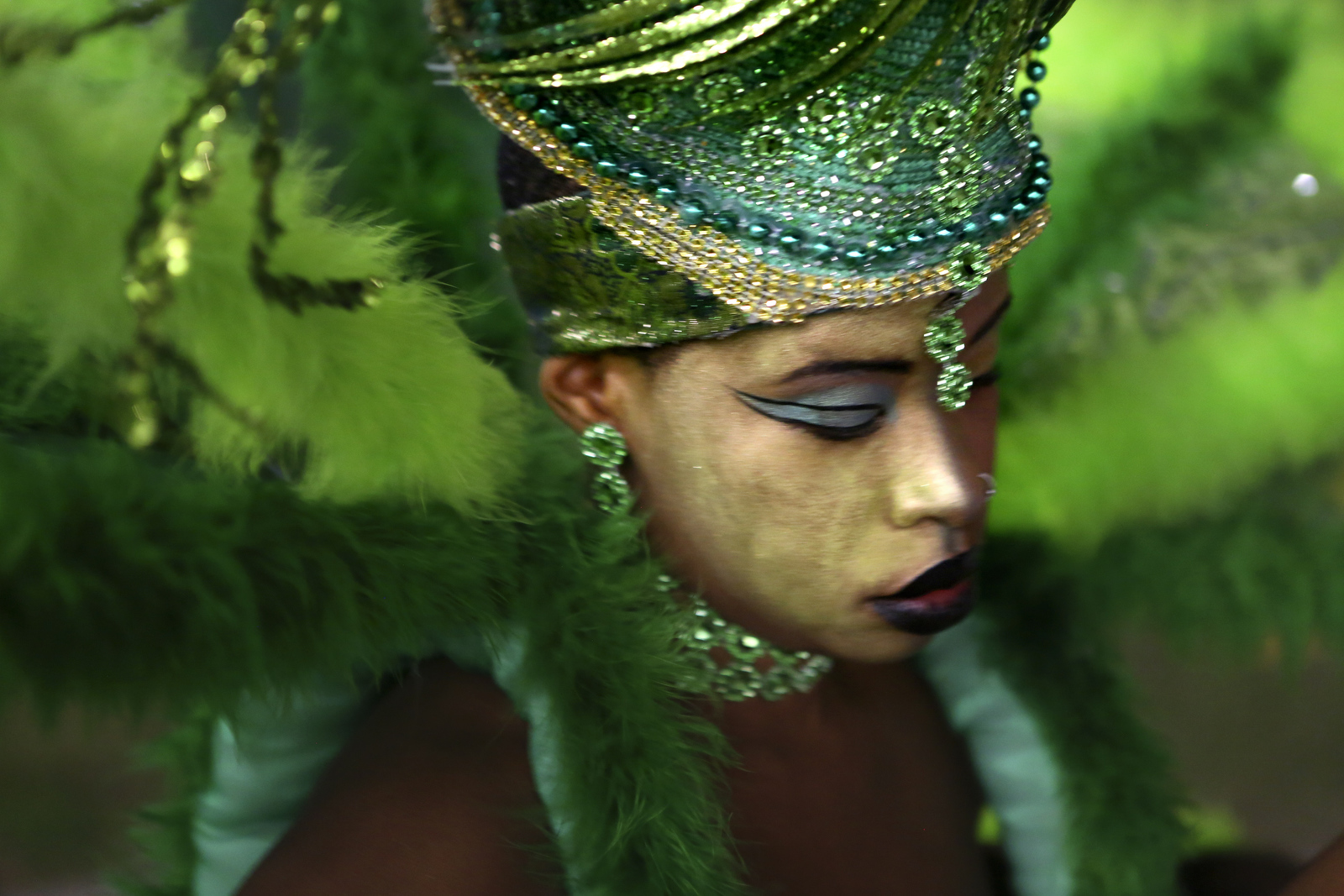 A dancer prepares for the queen costume competition of the Miami Broward One Carnival. Designer Malcolm McSimon, creates elaborate, traditional costumes by hand in a makeshift studio behind his house.
A young man attends a memorial walk for Johnny Davis, 19, who was shot and killed in West Palm Beach. The walk was part of an effort to highlight the issues of black on black crime in the city. Since June, 22 young men have been shot in the neighborhoods northwest of downtown West Palm Beach.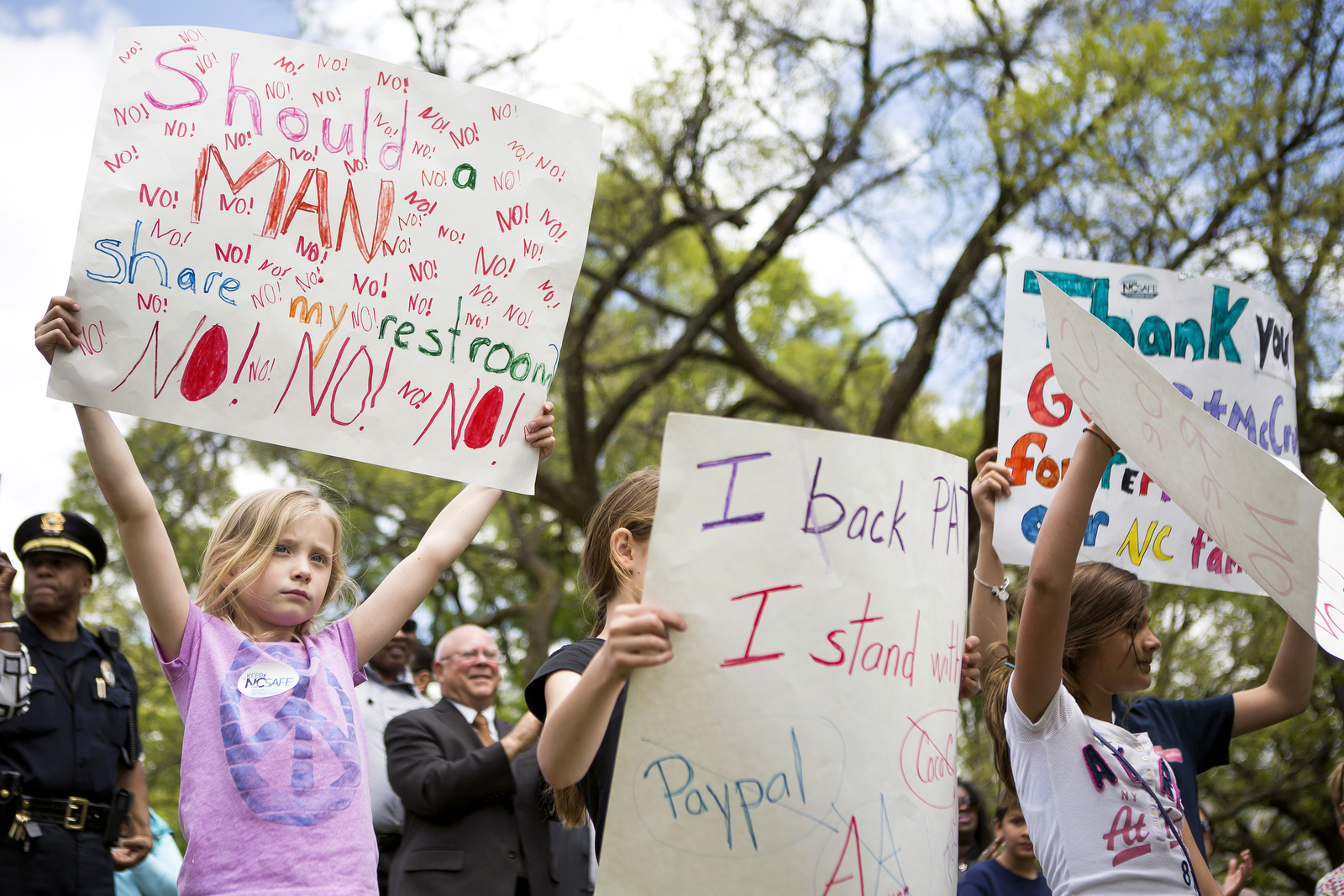 Annalise Todd, 9, of Raleigh, holds a sign in support of House Bill 2, which requires people to use the bathroom of the gender designated on their birth certificate, during a rally at the State Capitol.
Daeqwon Currie, a recovered heroin addict, sits beside his grandmother's grave where he goes to seek solace in his hometown of Wilson. Daeqwon is building a new foundation working at Dunkin Donuts and regularly attending Farmington Heights Church of God as he continues to stay clean.
Tyrone Morris is covered in corn dust as he grinds ears of corn into grits using a 50-year-old tractor engine at Bradley's Country store.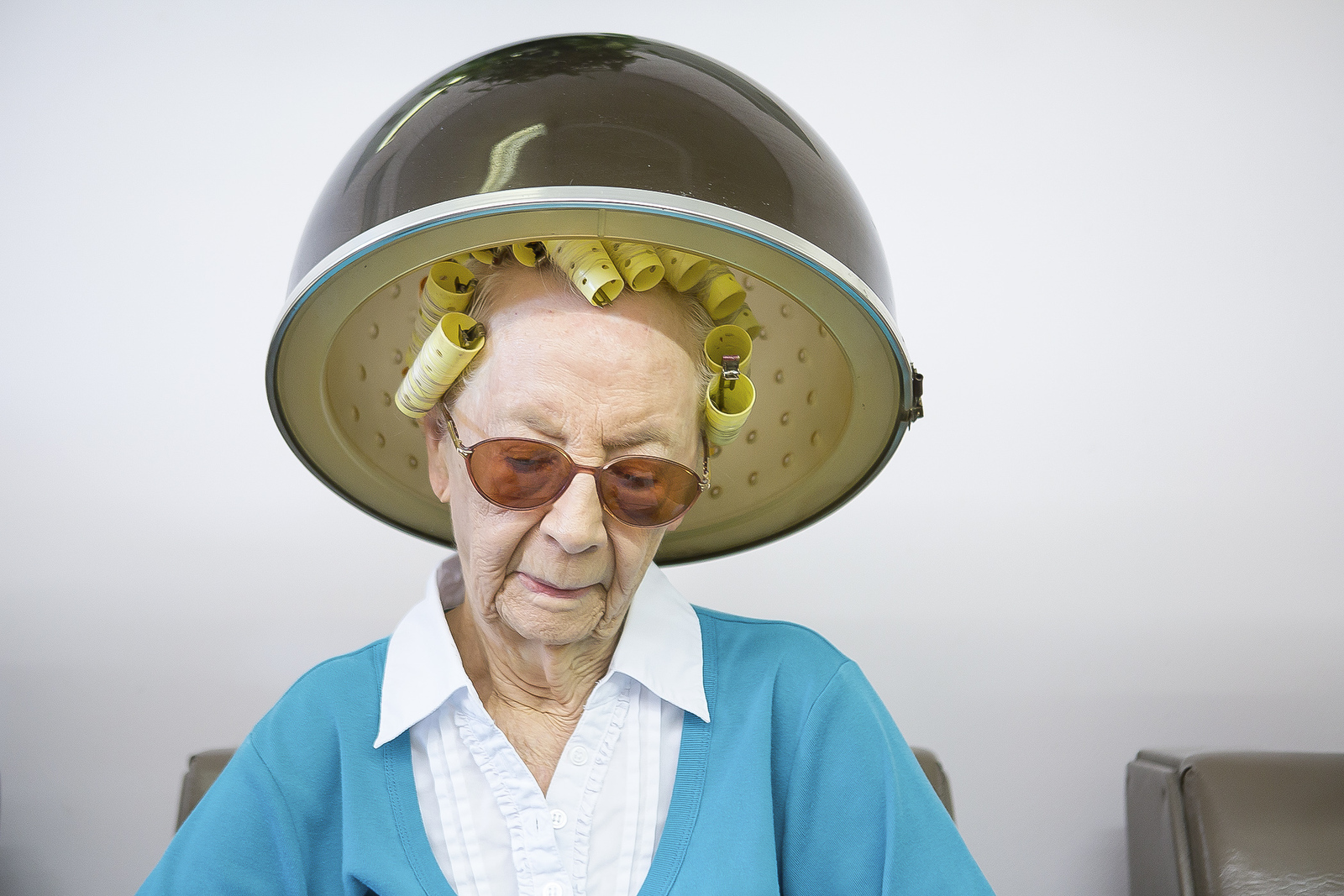 Mildred Kohler, 98, waits for her hair to dry at Fashionaire Salon. Tucked among the swirling traffic of a crowded strip mall, the salon is place that time appears to have passed by. Finding a customer under the age of 50 is hard to do as women in their 80s and 90s shuffle around to pick at sweet treats that owner Elaine Hill bakes everyday.